Galgate & Glasson Dock
Galgate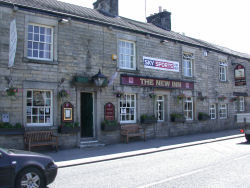 Galgate is a village in North West England, just south of Lancaster University, and about 3 miles south of Lancaster itself in the county of Lancashire. The name Galgate is from Old English Gal-gata, meaning the road to Scotland. Another, similar view is that the name is a shortening of Galloway Gate, i.e. the road to Galloway. A popular opinion within Galgate is that it stands for Gallows Gate, the last village which condemned people passed through before reaching Lancaster and their place of execution.
Due to its proximity to the university campus, some students choose to rent houses in the village. There are at least two buses an hour towards Lancaster and Garstang. The A6 Preston to Lancaster road runs north-south through the centre of the village, and junction 33 of the M6 is nearby. A major railway from Preston to Lancaster passes on a viaduct over the village. The village once had its own station but it closed in 1939 and now the nearest station is Lancaster.
Glasson Dock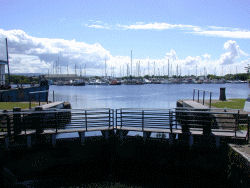 This harbour originally opened in 1787, following the demise of Lancaster as a port, and was at its height the largest port in the north west, importing cotton, sugar and spices. Lancaster Canal was important in affording swift distribution of cargo landed at the port into the heart of industrial Lancashire. Glasson is still a thriving port handling over 150,000 tonnes of cargo annually. The village of Glasson has a small selection of shops and places to eat and there are excellent walks in the surrounding countryside and along the coast of Morecambe Bay. Linked to Lancaster by the Lune Estuary Cycleway. Attractive and interesting environment with walks right round the harbour. Large public car park.